Delivering the best St. Louis Firewood for over 30 years !
Saint Louis Landscaping, your one stop resource for our landscaping services: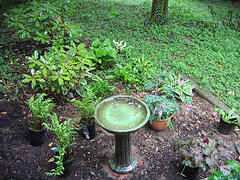 Refinishing Yards
Planting or Removal of Shrubs and Yard Plants
Stump Grinding
Tree Trimming
Tree Removal
Other Landscaping services

Free Estimates!
No landscaping project is too big or too small!
We are experts at it all, from refinishing yards to tree removal. You can count on us to be there for you. Our customer's loyalty has been the key to our success and we respect that.
Please call us at 314-550-4844 so we can answer your mulching questions and give you a free estimate!
FREE ESTIMATES -
Call 314-550-4844
(Owner Rick Tarrillion) - St. Louis, MO 63141
Serving St. Louis County over 20 years. Some of the many greater St. Louis City county areas served ... Afton, MO - Augusta, MO - Arnold, MO - Ballwin, MO - Brentwood, MO - Central West End, MO - Chesterfield, MO - Clarkson Valley, MO - Clayton, MO - Creve Coeur, MO - Dardene Prairie, MO - Defiance, MO - Des Peres, MO - Ellisville, MO - Eureka, MO - Fenton, MO - Frontenac, MO - Glendale, MO - Imperial, MO - Kirkwood, MO - Ladue, MO - Maplewood, MO - Maryland Heights, MO - New Melle, MO - O'Fallon, MO - Olivette, MO - Pacific, MO - Pevely, MO - Richmond Heights, MO - South City, MO - St. Charles, MO - St. Louis City, MO - St. Peters, MO - Town & Country, MO - University City, MO - Webster Groves, MO - Wentzville, MO - Wildwood MO.
Go to top of page